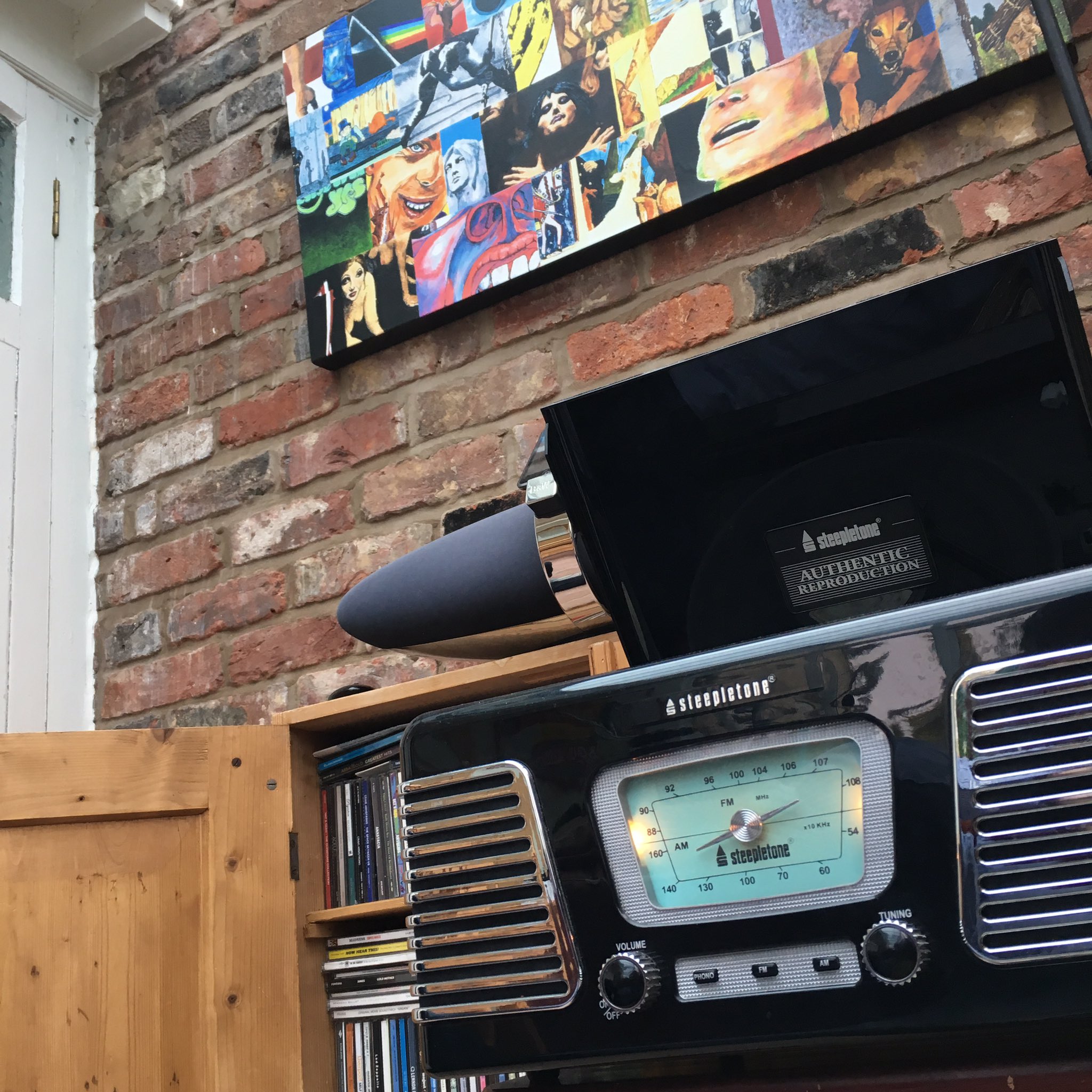 I blogged way back in 2011 about my top 100 - my own very male and very anoraky list of my 100 top songs. To make the editing easier - and there is also a top 1000, a top 500, a top 250 and a top 150 - I restricted each artist to one track each and bent the rules for the New Order, Moby thing. But there's more to this list than just 100 songs I like; each one has a particular memory. At least three throw up cherished emotions about friends who've died, many others evoke memories of special times and places. This is a refresh of the original list with about ten new tracks.
We Could Send Letters, Aztec Camera
Yes Sir I Can Boogie, Baccara
A Day in the Life, The Beatles
One Last Love Song, The Beautiful South
Let Em in, Billy Paul
The Day Before You Came, Blancmange
Union City Blue, Blondie
Tinseltown In The Rain, The Blue Nile
Subterranean Homesick Blue, Bob Dylan
Waving Flags, British Sea Power
Born To Run, Bruce Springsteen
Nobody Does It Better, Carly Simon
Father and Son, Cat Stevens
The British Way of Life, The Chords
Straight to Hell, The Clash
Bloody Revolutions, Crass
Weather With You, Crowded House
Instant Crush, Daft Punk
Life On Mars,
David Bowie
Dignity, Deacon Blue
California Über Alles, Dead Kennedys
Enjoy the Silence, Depeche Mode
There, There My Dear, Dexy's Midnight Runners
I Touch Myself, Divinyls
MacArthur Park, Donna Summer
You Don't Have to Say You Me, Dusty Springfield
The Killing Moon, Echo and the Bunnymen
One Day Like This, Elbow
Getting Away With It, Electronic
Stan (Featuring Dido), Eminem with Dido
Paid in Full, Eric B. and Rakim
Love See No Colour, The Farm
Do You Realize?? The Flaming Lips
Welcome to the Pleasuredome, Frankie Goes to Hollywood
My Sweet Lord, George Harrison
La vie en Rose, Grace Jones
The Message, Grandmaster Flash and the Furious Five
The Revolution Will Not Be Televised, Gil Scott-Heron
Your Evening of Swing (has been Cancelled), Half Man Half Biscuit
Zeus and Apollo, Hatchback
Silver Machine, Hawkwind
Love Train, Holly Johnson
When You're Young, The Jam
Tomorrow, James
Hallelujah,
Jeff Buckley
Annie's Song, John Denver
Ring Of Fire, Johnny Cash
Atmosphere, Joy Division
This is the Last Time, Keane
The Gambler, Kenny Rogers
Sunny Afternoon, The Kinks
Stairway To Heaven, Led Zeppelin
Aria [with Michael Gambon - Layer Cake speech]
Lisa Gerrard
All Woman, Lisa Stansfield
Wasting My Young Years, London Grammar
Idiot Child, Madness
Motorcycle Emptiness, Manic Street Preachers
Teardrop, Massive Attack
What's Going On, Marvin Gaye
Anchorage, Michelle Shocked
Irish Blood, English Heart, Morrissey
Express Yourself, N.W.A.
True Faith
, New Order
New Dawn Fades, Moby
Girl You'll Be a Woman Soon, Neil Diamond
Time Of No Reply, Nick Drake
Don't Speak, No Doubt
All Around the World, Oasis
If You Leave, Orchestral Manoeuvres In The Dark
Because the Night, Patti Smith
Being Boring, Pet Shop Boys
She Said, Plan B
Cruel, Prefab Sprout
Purple Rain, Prince and the Revolution
Pretty In Pink, The Psychedelic Furs
Common People, Pulp
Losing My Religion, R.E.M.
Fake Plastic Trees, Radiohead
Open up Your Arms, Ren Harvieu
Orange, Richard Lumsden
Please Read The Letter, Robert Plant and Alison Krauss
Gimme Shelter, Rolling Stones
In Dreams, Roy Orbison
The Spirit Of Radio, Rush
The Great Rock n Roll Swindle, Sex Pistols
Run, Baby, Run, Sheryl Crow
Itchycoo Park, The Small Faces
How Soon Is Now, The Smiths
I Got You Babe, Sonny and Cher
Ghost Town, The Specials
Up The Junction, Squeeze
I Am The Resurrection, The Stone Roses
Good Day to Die, Sunhouse
Give A Little Bit, Supertramp
It's My Life, Talk Talk
Reward, The Teardrop Explodes
Heartland, The The
Song to the Siren, This Mortal Coil
I'm Left, You're Right, She's Gone,Tom Jones With James Dean Bradfield
Up Against the Wall, Tom Robinson Band
Funky Cold Medina, Tone Loc
Wide Open Road, The Triffids
Red Hill Mining Town, U2
Lucky Man, Verve
Story of the Blues, Wah
And A Bang On The Ear,
The Waterboys
Baba O'Riley, The Who