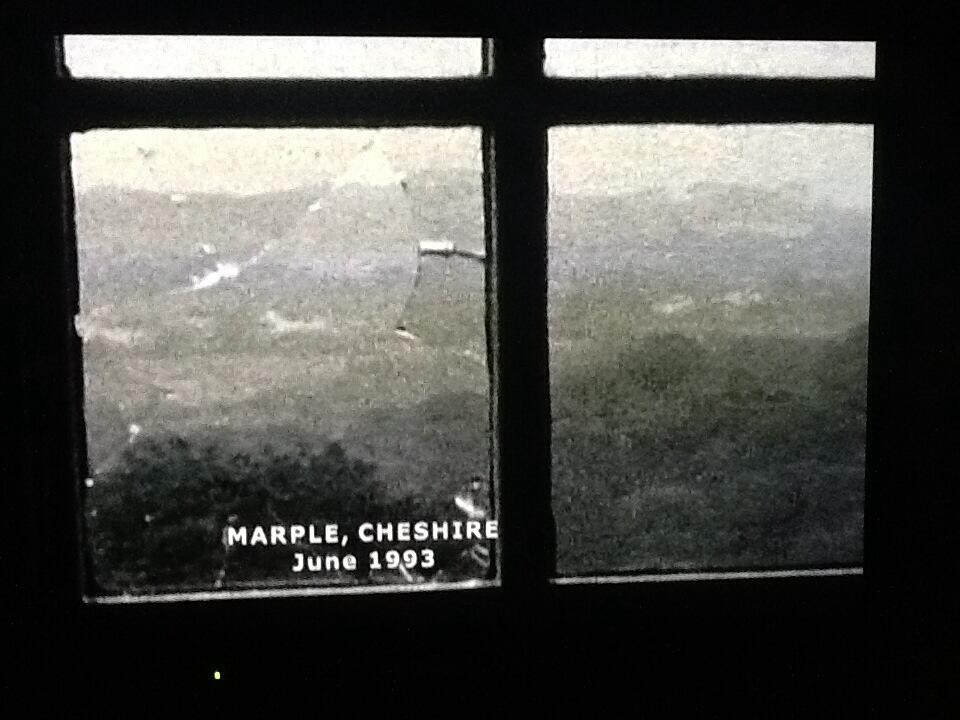 Made of Stone, the Shane Meadows film on the Stone Roses, was on telly last week. It brought back loads of memories about this important and totemic band. I never managed to see them live; I was living abroad the first time round and didn't fancy braving the flying bottles of piss at Heaton Park.
I don't actually think Ian Brown has a good enough voice to carry a big concert - he has the charisma and the Bez-like sense of timing that holds it together.
Anyway, towards the end of the film there's an interlude about the difficult days of recording Second Coming. Archive footage shows them arriving in a studio in Bury and hanging out at a house in Marple (above). Press cutting here and here pick up the story.
I froze the frame above and could recognise that view straight away - in fact, I narrowed it down to a small number of houses on Strines Road. Coincidentally, it's only a few hundred yards from where Tony Wilson grew up.
A little bit of digging has pinpointed the exact spot and that it was loaned to them by a guy called Derek Bull. There is no more to say, no more to pry. And there is no blue plaque.